About Us
Owen Nansen Ship Service Co., Ltd, is a diversified shipping service company for worldwide customers at Chinese ports. Up to 2018, we have been engaged in this industry for 12 years, forming a professional service team and winning high public reputation among this industry.
Mainly, we have 3 main branch companies: Hebei Haichang Ship Technology Service Co., Ltd, Tianjin Shenghua Ship Engineering Service Co., Ltd and Tianjin Deda Ship Technology Service Co., Ltd.
Based on maximizing benefits of customers, we established SPEC Ship Service Network formally in May, 2016 with help of valuable personnel connections accumulated these years. And by means of this network, we will provide more comprehensive and high-quality one-stop service for shipowners.
In order to provide broader marine service for customers and meet their diversified demands, we concentrate on pursuing worldwide cooperation in related shipping industry.

What is SPEC Ship Service Network?
SPEC network is an "holistic consortium" gathering elite enterprises in the industry under leadership of Owen-Nansen.
As the manager of the consortium, Owen-Nansen will comprehensively evaluate the basic development conditions and service levels among the members through "series of assessment and customer feedback" to ensure the service quality of the consortium. Besides, we continuously learn about the emerging shipping service, and strive to provide veritable one-stop service for vessels calling at Chinese mainland ports.
Integrated with our service concept "Safe, Prompt, Environmental, Competitive", the establishment of SPEC network symbolizes the extension of business scope and improvement of service quality of Owen Nansen Shipping.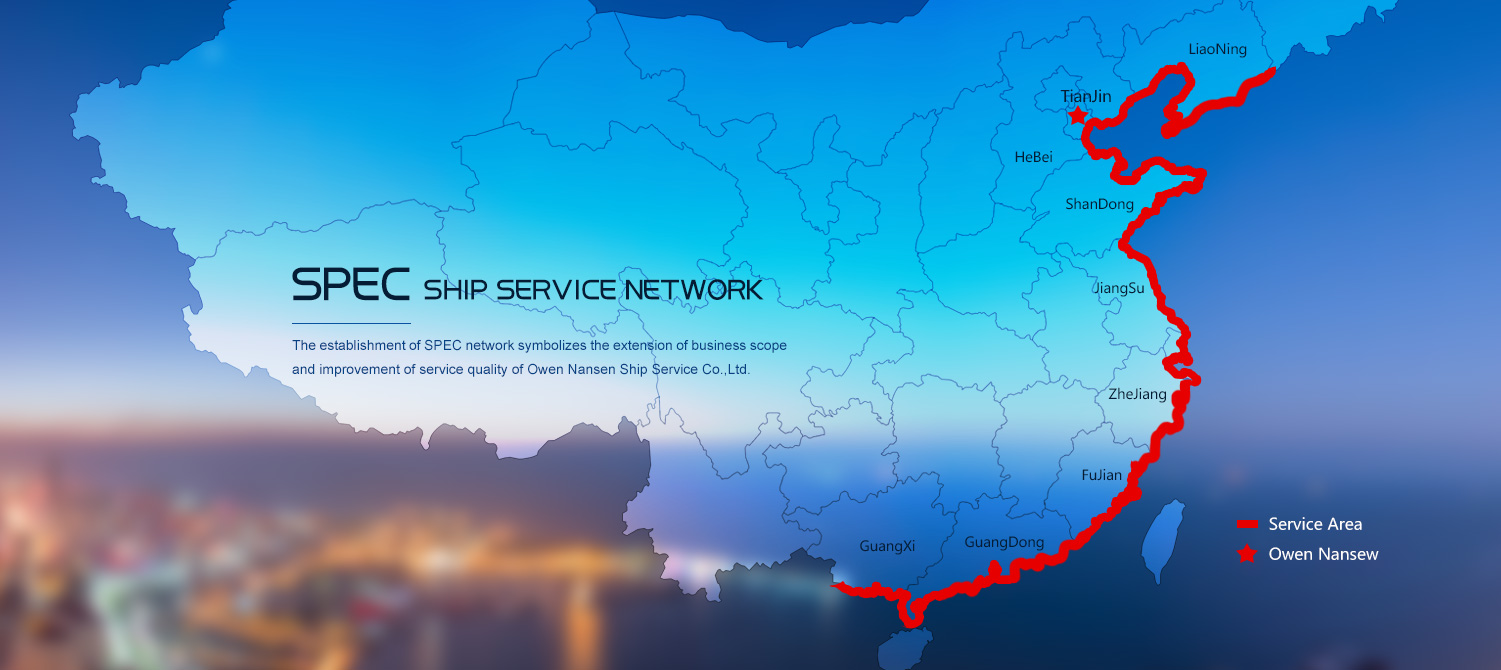 Market Distribution Chart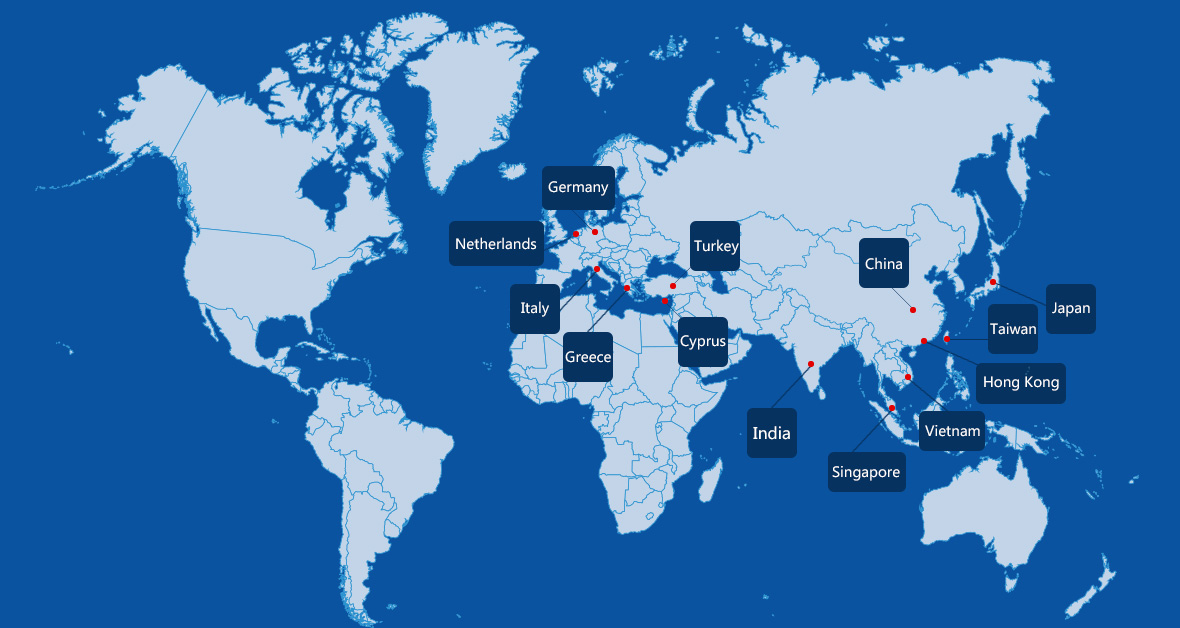 Enterprise Culture